5 reasons to book your holiday via Early Booking
Why book your holiday using our early booking deal? You can choose the ideal holiday home at an attractive price... Discover 5 great reasons in this article.

Why book your holiday early?
What's Early Booking all about?
Early Booking is a widely known concept within the tourism industry. It offers holidaymakers the possibility to book their holidays in advance in order to ensure that they can book their accommodation WHERE and WHEN they want it.
This excellent idea means you can find your ideal trip away at a lower cost. It's not that easy to stumble upon great deals at the last minute. Although this option has its advantages, you still risk not being able to make the booking you want or not being able to go away on the dates you planned.
So, to avoid having to make compromises when it comes your holidays and to be able to head off on the dates of your choice, while enjoying a wide choice of destinations, holiday villages and accommodation, plan your stay in advance!
October to January is the ideal time to take advantage of our early booking camping offers for the following summer.
Here you'll find 5 good reasons to book your holiday in advance by making the most of our Early Booking conditions.
WHY BOOK EARLY?
1. You'll save money
The main advantage of booking in advance? Bargain prices! Our holiday villages use software to optimise accommodation prices. Similar to those that airlines have been using for years, they optimise rates according to occupancy: holiday prices are cheaper when the site is not fully booked before gradually increasing and then finally dropping at the last minute, if - and only if - places are available.
By booking your holiday ahead and taking advantage of our early booking offers, you will see a significant discount on your bill compared to the typical high-season rates. L'Ami Soleil is offering a 20% discount for all breaks booked before January 31st.
As well as preferential rates, booking in advance allows you to keep your annual holiday budget in check by anticipating your expenses in advance.
2. You can choose your holiday home
The South of France is a very popular destination, particularly during school holidays. This means our holiday villages fill up quickly.
Opt for early booking if you want to book the same accommodation as last summer. The sooner you do this, the more likely it is that the accommodation you want will still be available.
Close to the entertainment facilities, near the pool or away from it all, book in advance to get a pitch that meets your every need and expectation.
By booking in advance, you will have time to study the different types of accommodation and choose the one that best suits you and the type of holiday you want.
3. You can choose your dates
By booking your holidays months in advance - as soon as the scheduling system is open - you are guaranteed availability throughout the summer. As a result, you will have time to analyse and compare various rates for different weeks. This will allow you to plan your holidays according to price and your desired holiday period.
By opting for a last-minute reservation, you might lose that possibility to choose. Special offers are only valid for certain periods.
4. You can plan your holidays
By booking a place in your holiday village in advance, you will reduce the stress felt throughout the year in terms of knowing where and when you are going on holiday.
Once the reservation has been confirmed and noted in your diaries, you will then have plenty of time to organise your stay, pressure free. You will be able to do plenty of research, focusing on activities, excursions and places to visit near your destination. This will allow you to plan your trip well in advance so you know exactly what you will be doing during your stay.
When you arrive, you will have peace of mind and not have to worry about what activities you will take part in during your stay.
5. You can put your mind at ease.
From the beginning of the school year in September, all families tend to start to think about the next summer holidays. Should I book early or wait until the last minute for a good deal? This is the question that everyone tortures themselves with.
And yet, as explained in this article, booking in advance has a great many advantages. So why wait? Take the pressure off yourself by booking your summer holidays now. You will not have to compete with colleagues to request time off. You'll be way ahead of them. From a personal point of view, you will have a clearer vision of what lies ahead and be more confident about your family's well-being.
You can then start daydreaming about your next holidays and start counting down the days..
Are there any risks in booking so many months in advance?
Some people, without children or constraints and who aren't particularly demanding, book last minute to get good deals. Depending on occupancy, these rates may be lower than those offered during early booking campaigns. By booking in advance, you are taking the risk of losing out on a slightly cheaper cost. However, at the very last minute, the deal might not even happen, and the site may well be full. If you are lucky and there are still availabilities, you will still have much less choice in terms of dates and types of accommodation, and you will have to settle for what is available at the time of booking.
The main risk of booking well in advance is that an unforeseen inconvenience may force you to cancel your trip. Have a look at our cancellation policy" to see what are your garanties by booking directly with L'Ami Soleil.
So... Early or Last-Minute Booking?
In short, if you are travelling with your family or during school holidays, opt for the early booking option. In addition to the reasons mentioned above, school holidays are definitely the most popular and expensive periods. Early booking offers you greater security, i.e. you will be guaranteed availability for the date of your choice along with the reduced price!
If you are flexible, you can afford to wait for last minute deals.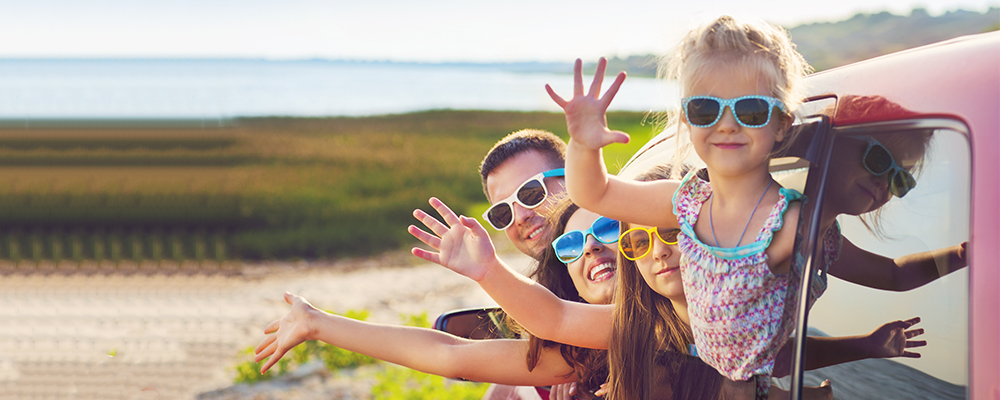 ---
Tags: CHORGES, VIDAUBAN, VENDRES, PORTIRAGNES, PROMOS, CONSEILS